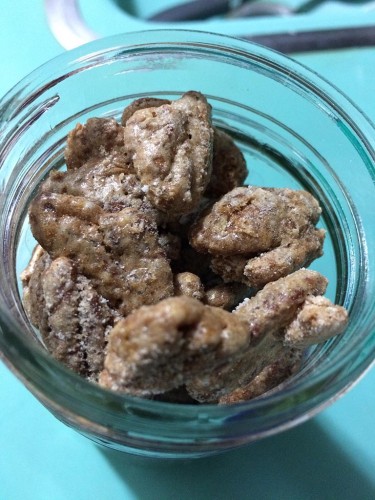 One of the things people fret about when going on a ketogenic low carb diet is not being able to eat goodies and sweets. I admit that if you're going to rely on store-bought stuff the pickings for good tasting, good for you sweets that are low carb are lacking. So you really have to make your own.
Pictured above are Low Carb Pecans Delight. The pecans are glazed with a crunchy sweetness so you won't miss the High Fructose Corn Syrup glazed variety you'd normally buy in the stores. It uses a sweetener made out of inulin from Chicory Root. It's low in carbs, about 70% the sweetness of sugar, has fiber and health benefits. These pecan are totally addictive.
I got the recipe from Melinda. See below.