I'm so disgusted with the so-called 'tech journalists' that keep calling the headset jack on the iPhone a 'headphone' jack.
The rumor mill is hot that Apple will remove the 3.5mm headset port on the upcoming iPhone 7. Many, many 'tech journalists' say no big deal as they love their Bluetooth headphones and that Apple will probably include a Lightning Port to Headphone port adapter for those who want to continue to use old-school headphones.
The reason it's a 'headset' port and not a 'headphone' port is that the current port has both output AND input (and even power).
As a content creator the loss of the headset port means the loss of connecting an input device like a Rode SmartLav+ directly to the iPhone or any other mic and audio source using a TRRS adapter.
You would think that professional content creators would know the difference and care but are they really pros if they don't know the difference?
Using BT headphones while having a mic plugged into the Lighting/Headset (L/H) adapter probably won't work as the BT headset will override for mic control. Also most content creators turn the radios off when using an iPhone as an audio recording device as the radios can cause RF noise and frankly we don't want phone calls coming in while recording audio.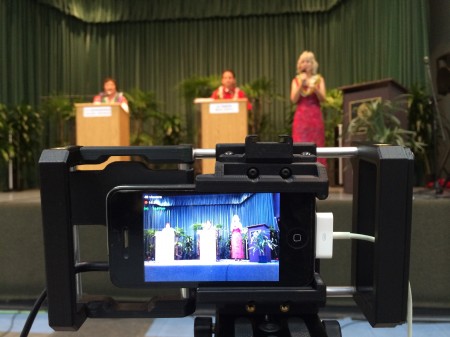 Even if they put a L/H adapter in the box it means the loss of the power input. Currently if I want to shoot video with the iPhone, connected to power AND an external mic I can do it with both a Lightning-USB cable and Headset-Mic. Can't do that if there's only one port. Though I could see Apple offering some expensive $50 adapter that has both Lightning and Headset Ports on it.
One of my favorite films from last year was Tangerine which was filmed using iPhones. So yes, folks use iPhones for pro work.
And for folks playing Pokémon Go with earbuds and an external power adapter? Can't do it if they remove the headset jack. You'll be forced to buy BT headphones.
Also a big FU to Square card readers that can plug straight into the headset port. Yes you can use the L/H adapter but you can't recharge your iPhone at the same time.
I bet when Tim Cook is on stage he won't call it a headset jack, he will call it a headphone jack/port so that everyone can get in line like ducks to get Bluetooth (preferably Beats) headphones (but they'll be headsets because they'll have mics too).
For all you 'tech journalists' who call it a headphone port? You're just Apple fanboys/fangirls and you've lost your tech cred. Apple devices have always been a favorite for content creators, this is a step backwards and receiving a kick in the nuts.
Once again Apple screws content creators as they save money to milk consumers.
UPDATE (9/7/16)
Apple indeed introduced an iPhone 7 sans headset jack. Phil Schiller was the bringer of bad news about getting rid of the jack and he indeed only referred to it as a headphone jack.
No worries folks, just purchase a $159 set of Apple wireless AirPods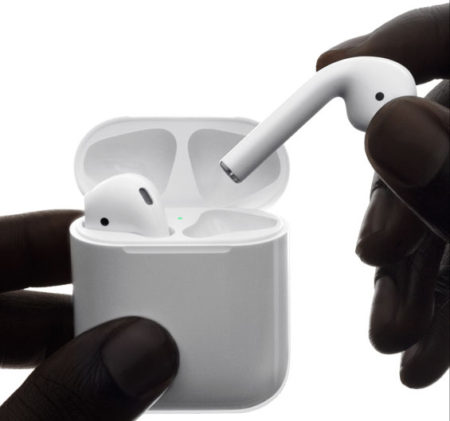 UPDATE (9/8/2016)
Finally! Someone gets it! But too bad this article was a few weeks, if not months, late. Jan Kamps still calls it a 'headphone' jack but I'll give him a pass as he goes the extra mile describing all the wonders of that port.
No, really, the headphone jack is more useful than you think!
UPDATE (9/14/16)
There's a simple solution to use both power and mic input with an iPhone 7. See the photo below.