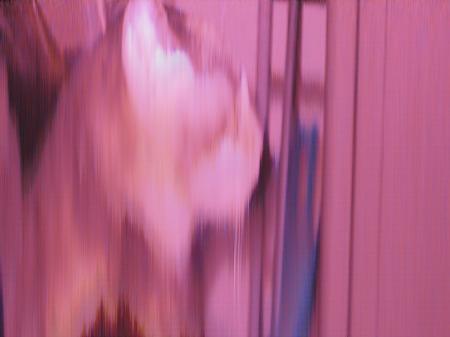 I tried to take a photo with my Canon PowerShot s500 camera and this was the result. A funhouse mirror image except it ain't so fun. Looks to me like the CCD chip inside the camera is broken or has worked loose somehow. My apologies to the cat.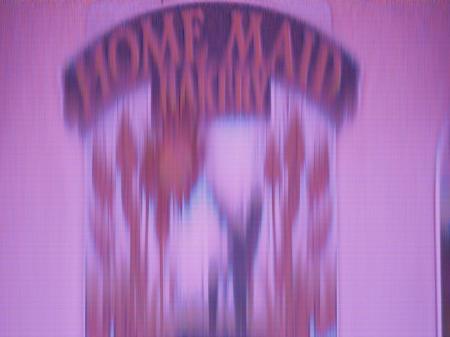 Another shot, this time of something flat. Looks like the image is not just skewed but also electrically damaged.

Anyone care to guess what this is a photo of?
Looks like a new pocket camera is in my future. That Canon PowerShot SD800IS on the right looks mighty tempting. Also looks like maybe I'll be selling my underwater housing for my s500 on Ebay. :(
And I had just shot that nice flower photo a couple of days ago with this little camera and it was working fine in this morning. Something jarred loose.
*UPDATE* Canon's Asia website exactlly describe's this problem as being a defective CCD. But my model isn't included in the recall, in fact the recall isn't for any cameras released in the USA. It's a problem with humidty affecting the chip and we all know how humid Hawaii can be.

I can play the part of Sun Catcher at Home Maid Bakery where I ended up buying crispy manju on quake day. This is another Dawn photo, one day before the quake.